come da titolo, la lista delle release passibili di premio per la genesis andrà quì... se mi dovesse sfuggire qualcosa mettete pure voi
RecoveryMenu 0.2 By KaZT.U
il primo contendente per la genesis competition è il recovery menu di KaZT.U. compatibile con tutti i CFW, compresi i più recenti 6.20 TN-Hen e 6.35 PRO (l'unico incompatibile è il 6.37 ME), questo recovery menu aggiunge funzioni ai normali menu dei CFW, o aggiunge la recovery per i CFW che non ne hanno una. si avvia come un normale homebrew, e aggiunge parecchie funzioni (compresa una per avviare un cfw temporaneo per 6.20, non ancora rilasciato. in spoiler il chengelog completo:
» Click to show Spoiler - click again to hide... «

Seplugins Manager by 5h4d0w
ecco il secondo contendente, un altro plugin manager per la psp. si propone come alternativa ai tanti plugin manager già esistenti. compatibile anche con 6.20 TN-HEN e 6.35 PRO
il changelog completo:
» Click to show Spoiler - click again to hide... «

Localizer™ By Draan
questo plugin, creato da draan, consente di tradurre la XMB in lingue non supportate dalla PSP (al mondo ce ne sono 6800, sulla psp 12...). un' ottima caratteristica è che funziona con qualunque tema (anche cxmb) e non modifica la flash0, consentendone l'installazione anche su psp 2000TA-088v3/psp3000/pspGO!.

YAPM (A) Plugins Manager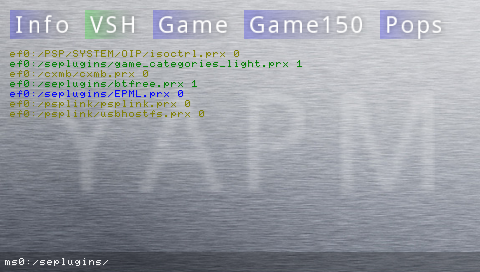 Un altro plugin manager, stavolta con una grafica medio buona e una facilità d'uso estrema. consigliato a chi non ha un recovery menu...
» Click to show Spoiler - click again to hide... «

REALLY Annoying level game PSP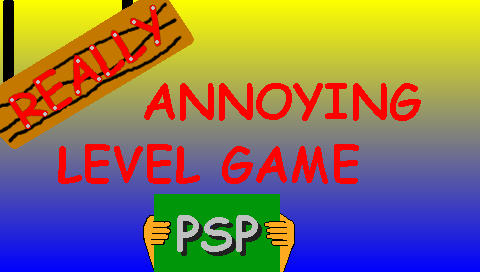 Giochino in stile il test del tontolone (su ios)... in pratica consiste nel completare tutti i livelli nel minor tempo possibile, stando attenti ai tranelli che man mano diventeranno sempre più ardui da risolvere.